Guided by Amos Oz: Ten Tales of Inspiration
When Amos Oz died a month ago, Israel lost one of its greatest writers and most powerful moral voices. Amos Klausner was born in 1939, in British-ruled Jerusalem. He grew up alongside the new State of Israel, a state he would never stop loving and criticizing. His implacably right-wing, European-educated parents spoke many languages but were uneasy in Hebrew. When he was 12, his mother killed herself. The bereaved, bewildered Amos transformed himself into one of the "new Jews" of the left-wing Labour Zionist movement. He moved to a Kibbutz and replaced his European-sounding surname for Oz, the Hebrew word for strength.
Oz began to write. His 1968 novel My Michael put him at the forefront of Israeli literature. He would, over the next 50 years, write prolifically, subtly, and beautifully about his country, its characters and troubles. Some considered him a "secular prophet" due to his political activism and his early and ongoing belief in a two-state solution with the Palestinians. Internationally renowned, it was Israel that obsessed him. Shortly before his death, he wrote, "I love Israel even when I cannot stand it. What I have seen here in my life is far less and far more than what my parents and their parents dreamed of."
To mark the Shloshim, the thirty days since his passing, Da'at tour educators and staff shared their thoughts about Amos Oz and passages of his writing that have inspired them. For space reasons, we have unfortunately had to abbreviate some of the passages. But in all his many books and essays, including his remarkable memoir A Tale of Love and Darkness, you'll find a master and a mensch at work.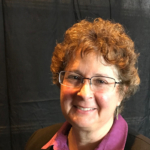 "If I had to squeeze my wisdom into one word, I would say: 'Listen. You don't necessarily have to agree to what you listen to, but listen very carefully. Listen even to voices which you regard as dangerous, abhorrent, terrible, monstrous. Even try to ask yourself: What would it be that would have made me one of them? A different background? A different family?… Could I be one of those?' I think this is a very simple practice, but it's a helpful one." (Interview with The Forward)
How does one choose a single Oz excerpt from a lifetime of literature which opened eyes and hearts to both the Israeli experience and his own life? It's a challenge, I gotta tell ya. But given the present-day divisions in politics, I chose this quote. May his memory be for a blessing. SHARI ROBINS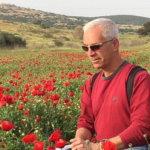 "People walked differently in Tel Aviv: they leaped and floated, like Neil Armstrong on the moon. In Jerusalem people always walked rather like mourners at a funeral, or latecomers at a concert. First they put down the tip of their shoe and tested the ground. Then, once they had lowered their foot, they were in no hurry to move it: we had waited two thousand years to gain a foothold in Jerusalem and were unwilling to give it up." (A Tale of Love and Darkness)
When I'm guiding, I often use this description of the differences between Tel Aviv and Jerusalem in the 1940s. I also love Oz's statement that because he is a writer, he uses words to pour water on the flames of hatred. He then puts the responsibility on all of us by asking, "What can you do?" ZVI LEVRAN
"The kibbutz way of life is not for everyone. It is meant for people who are not in the business of working harder than they should be working, in order to make more money than they need, in order to buy things they don't really want, in order to impress people they don't really like." (Interview with BBC Radio)
Anyone who knows me knows why I chose this quote. After I made Aliyah, I lived for twenty years on Kibbutz Ketura in the south. I live now in Tel Aviv but the Kibbutz still feels like home. ABRAHAM SILVER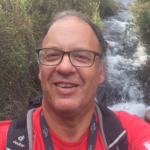 "I call Jewish anyone who sees himself as a Jew and anyone who is forced to be a Jew. A Jew is someone who acknowledges his Judaism. A person who acknowledges it in public is usually a Jew by choice. Indeed, a person who acknowledges his or her Judaism to themselves alone is a Jew by fate… According to this non-religious definition, a Jew is anyone who chooses or is compelled to share a common fate with other Jews." (Under This Blazing Light)
I came across this quote in the early 1980s at the start of my intellectual engagement with Jewish identity. It stretched my notions of what a Jew is. The first book my wife gave me was Oz's Elsewhere, Perhaps. Still today, his writing colors my thinking about Jewish identity and my guiding. MUKI JANKELOWITZ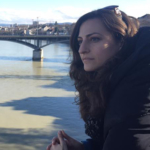 "At the Italian Hospital, without saying a word, we turned northwards towards St. George's Street, skirting the ultra-Orthodox Jewish quarter of Mea Shearim, pressing on into the world of cypresses, grilles, cornices, and stone walls. This was the opposite Jerusalem, the Jerusalem that I hardly knew, the Abyssinian, Arab, pilgrim, Ottoman, missionary, German, Greek, brooding, Armenian, American, monastic, Italian, Russian Jerusalem… a dignified and silent city, through whose streets ministers of alien cults shrouded in black cloaks and priestly garb flitted like dark shadows, monks and nuns, kadis and muezzins, notables, worshippers, pilgrims, veiled women and cowled priests." (A Tale of Love and Darkness)
To me, Amos Oz shows the true soul of Jerusalem. He writes of the beauty and the complexities and the power and the contradictions of a city that I fell in love with without even knowing that I loved her. I can close my eyes and walk together with him through the city – seeing the sites that he saw, hearing the sounds that he heard and always finding new, curious discoveries. It wasn't until I read his descriptions of Jerusalem that I realized this was a place where I truly felt at home. SARAH COHEN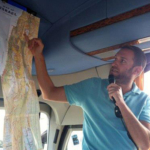 "[Father suggested we make a vegetable patch.] "We'll make a little Kibbutz near the pomegranate tree and bring forth bread from the earth by our own efforts. Kadima! Forward! You know that 'kadima' means forward, or in front of, but the word actually comes from the Hebrew word for ancient times [kedem]. Therefore, the Hebrew-speaker looks forward to the past.'" (A Tale of Love and Darkness)
The story of Israel is not one of a single person but rather of the unity of many joining as a group,as a kibbutz, focusing on the one goal. As we strive and look forward, we also look back to our past, projecting it onto our future. NADAV KERSH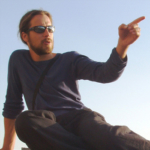 "There are two wars being waged at the same time. There is a war of the Palestinian people who want to be free in their own land. This is in essence a just war… And there is a nationalist, Islamic war, that is designed to deprive the Jewish people of its right to self-determination and this is a war in which Israel is absolutely right." (www.7th-day.co.il/medina/oz.htm )
Oz was denounced by both the extreme left and the extreme right but he saw the ambiguity and the complexity of the conflict with a depth not matched by the politicians and demagogues. Here, he shows that we need something more than shallow, extreme slogans if we are going to travel the road to reconciliation. KOREN EISNER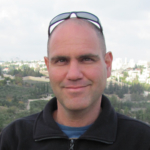 "Silence is golden. Best not to steal the show if you have nothing sensible to say. True, it was pleasant and could even go to your head, to be raised up above the others and sit on the teacher's desk, but the fall could be swift and painful. Poor taste or overcleverness could lead to humiliation. It was important to prepare before any public utterance. You should always think twice, and ask yourself if you would not be better off keeping quiet." (A Tale of Love and Darkness)
This is the lesson that Oz learned from his second-grade teacher. It's pretty clear why, as a tour educator, I chose this quote. The teacher was none other than Zelda, the famous ultra-Orthodox poet. YISHAY SHAVIT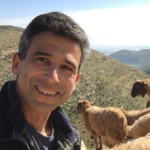 "[My grandpa] penned passionate verses in Russian about the splendors of the Hebrew language, the enchantments of Jerusalem … where an angel of God floats over every one of its squares… I attacked Grandpa with exasperated realism for these poems of his: 'You've been living in Jerusalem for years now, and you know perfectly well what the streets are paved with, and what really floats over Zion Square… Why don't you write about the real Jerusalem?' Grandpa Alexander… turned in an instant from a pleasant pink hue to a blazing red, thumped the table with his fist and roared: 'The real Jerusalem …? The real Jerusalem is the one in my poems!'" (A Tale of Love and Darkness)  
Grappling with the complexity of Jerusalem is nothing new. The polarity between the views of the young Oz and his grandfather captures the challenge we may face when we encounter Jerusalem. By engaging with and dissecting this tension, we have an opportunity to strengthen our relationship with the city and the state as well. URI FEINBERG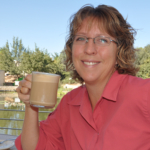 "Now, Israel is a fulfillment, and as a fulfillment, it is flawed. The fact that it is flawed is not so much a testimony about the failures of Israel. No, it is a testimony about the nature of dreams." (Interview with Prashanth Ramakrishna, Believer Logger, Oct 20, 2016)
I love that Amos Oz views the realities of Israel in the light of fulfilled dreams rather than simply seeing our shortcomings. He reminds us that regardless of our struggles, we continue to move forward, to learn, to fight, and ultimately to improve. HANNAH ESTRIN